WIELD UNLIMITED POSSIBILITIES
The world's largest lighting ecosystem for gaming devices extends beyond the battlestation. From IoT devices to smart home integrations, Razer Chroma RGB connects with thousands of devices, transforming the way users play.
Through the Connected Devices program, partners such as MSI, AMD, Thermaltake, Lian Li, and Ducky can access Razer's lighting protocol through an API that lets them enable Chroma lighting through a single click on their software platforms.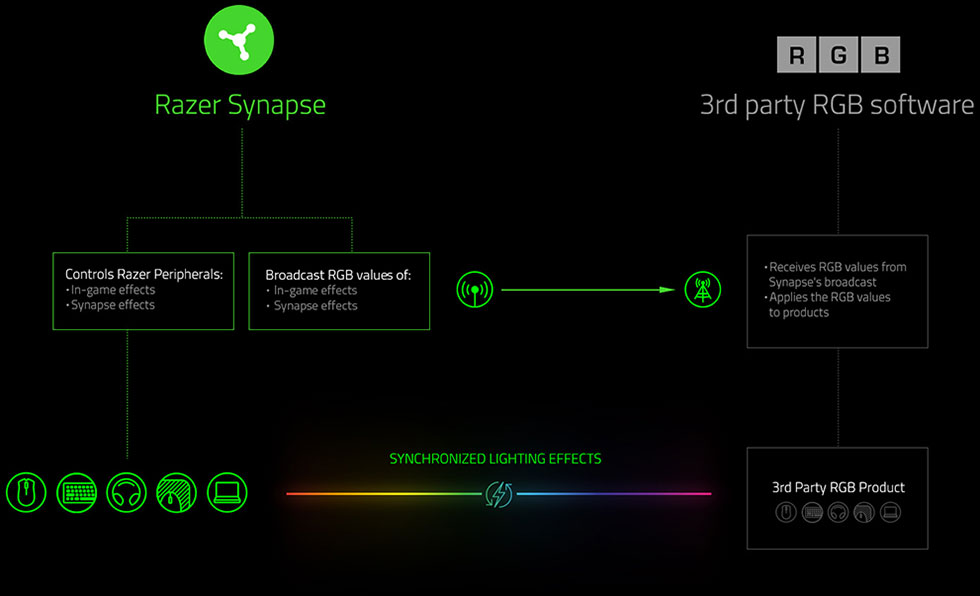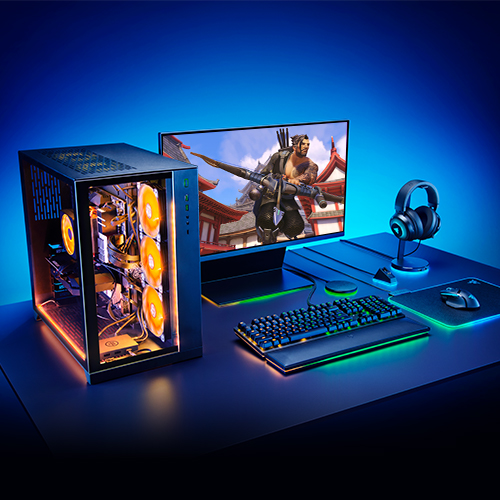 DISCOVER THE CHROMA WORKSHOP
Dive into our repository and be immersed in the world of Razer Chroma with our ever-expanding collection of Chroma-enabled games and devices. From hundreds of profiles created by the community, to support for standalone apps, there's no better place to begin your search for inspiration.
For developers, this is where you'll publish your applications or game integrations for the benefit of our global community of fans.